Bespoke Charters in Montenegro
The Pinnacle of LXRY







BESPOKE CHARTERS



THE PINNACLE OF LXRY
Chartering a luxury dayboat goes beyond the destinations; it's about immersing yourself in unforgettable experiences and emotions. At LXRY42, we redefine indulgence and create moments that transcend the ordinary. Step aboard and embark on a journey that promises absolute relaxation, breathtaking views, and cherished family moments, culminating in the ultimate escape.
/ TAILOR MADE ITINERARY
At LXRY42, we pride ourselves on crafting exclusive dayboat charter experiences that cater to your every desire. Whether you envision a romantic cruise through the breathtaking Boka Bay or an immersive journey to explore the highlights of Montenegro, our expert team meticulously considers every aspect to curate the perfect yacht charter experience for you.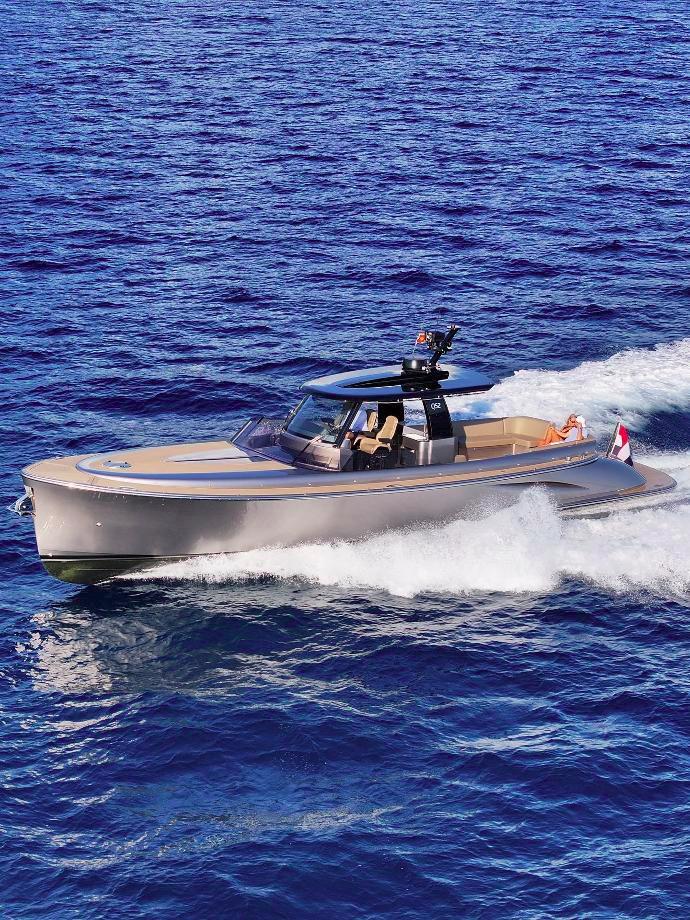 / EXPERIENCE THE ALLURE OF BOKA BAY
Indulge in the timeless allure of Boka Bay, often hailed as the southernmost fjord of the world. This pristine destination has captivated hearts with its mesmerizing beauty and cultural heritage. Thanks to its remarkable architectural treasures, cities, settlements, palaces, and monastic ensembles, the Boka Bay holds the prestigious UNESCO protection. These treasures harmoniously blend with the cultivated terraced landscape on the slopes of high rocky hills, creating a breathtaking panorama.
/ WATERFRONT LUXURY
Elevate your lunch experience to new heights by turning it into a luxurious cruise of a lifetime. Whether you're heading to trendy clubs, exclusive resorts, or charming traditional restaurants, our bespoke yacht charter service ensures your journey is as remarkable as the destination itself. Bask in the comfort and opulence of our yachts as you make your way to your waterfront dining destination, arriving in style and sophistication. Because, as they say, happiness lies not just in the destination, but in the extraordinary journey that leads you there. / LUXURY TRANSFERS IN STYLE
Time is a precious commodity, and at our luxury yacht charter, we understand that it is the true essence of luxury. We offer you the opportunity to make the most of every moment by avoiding time-consuming road transfers. Instead, set your own pace and indulge in the sheer elegance of traveling by water. Arrive at your chosen destination in style, cherishing every second of your journey on board our exquisite yachts.
/ YOUR PRIVATE ISLAND AT SEA
Step into a world of unparalleled luxury where the yacht becomes your very own private island. Dive into the crystal-clear waters, enjoy limitless water toy adventures, or simply bask in the warm sun while the yacht anchors during your great escape. This is the epitome of opulence – relishing the freedom and privacy of your own floating sanctuary amidst the breathtaking beauty of the sea. / SUNSET CRUISE IN BOKA BAY
There are few places as magical as the water to witness a stunning sunset over Boka Bay. The majesty of the mountain range against the expanse of the sea creates an awe-inspiring backdrop. Join us for an unforgettable sunset cruise, where you can toast to the setting sun from the deck of our ultimate luxury dayboat while sipping on champagne. It's a moment you'll want to relive time and time again!
/
DISCOVER THE HIGHLIGHTS OF MONTENEGRO
LUXURY REDEFINED:
THE LXRY42 YACHTS
​Experience the epitome of unparalleled comfort and absolute elegance with our exclusive yachts. Meticulously designed and built as the ultimate luxury dayboats our yachts stand as the Crown Jewels of charter yachts in Boka Bay. Step aboard, and you'll be transported to a world of opulence where every moment is meant to be savored.
COME CELEBRATE LIFE WITH US INQUIRY
COME CELEBRATE LIFE WITH US